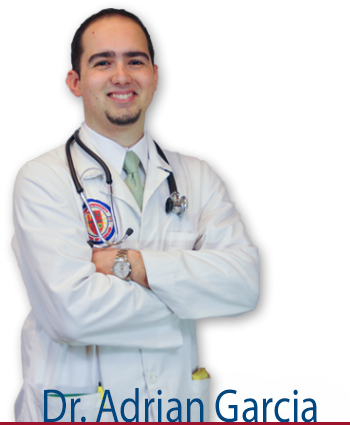 Trinity Alumni Spotlight
Trinity School of Medicine has always prided itself on the strength and ambition of its students. So many of our future physicians come our way looking for something new; whether that's a unique learning environment built on support and a strong relationship with the faculty, a curriculum with an emphasis on clinical skills and service to patients, or just a fresh start.
Our Alumni spotlight highlights the careers and accomplishments of our graduates. In this spotlight, we're excited to check in with Dr. Adrian Garcia, a 2012 graduate of Trinity School of Medicine.
Dr. Garcia is a Miami-raised Florida International University graduate who enrolled at Trinity in the January 2009 term and was in Trinity's first graduating class in 2012. He is now in the fourth year of his internal medicine-pediatrics (med-peds) residency at Metro Health-University Hospitals Case Medical Center at Cleveland, Ohio.
Dr. Garcia speaks from experience when he advises current and future Trinity students to remember that every decision you're faced with is a different opportunity to shape your future, and where you may start, for whatever reason, doesn't have to limit where your next steps take you. Read the full feature >>
---
Your Mission, Our Purpose
Trinity School of Medicine students are inspired by science and committed to service. A common characteristic among Trinity students is the altruistic desire to bring healthcare to communities in need. As a medical school, Trinity SOM is happy to harness and nurture that trait to drive quality learning and provide greater global access to care.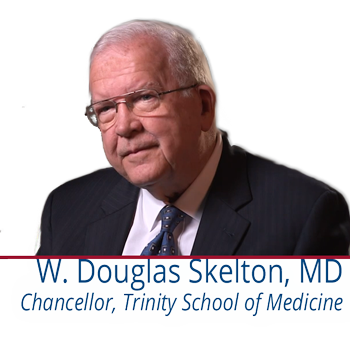 Studying abroad in St. Vincent for the first half of the MD program affords our students the opportunity to do, see, and learn in settings they wouldn't have access to elsewhere. Coupled with two years of clinical training in U.S. hospitals, our students graduate as compassionate physicians with the knowledge and skills to compete for their Residency of choice.
Our Vision is Straight Forward
To educate physicians to meet the primary care and healthcare needs of the communities they serve. Our graduates are in a position to improve access to quality healthcare and enhance the health status of current and future healthcare systems.